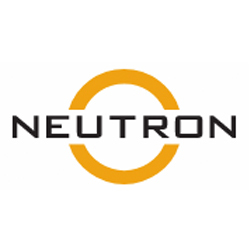 Inside Sales Representative
Cleveland, OH
Health Insurance, Life Insurance, Dental Insurance, Vision Insurance, 401K / Retirement plan
Neutron Industries is now hiring Inside Sales Representatives.

As a member of our Inside Sales Representative team you will offer one-on-one service and support to our customers nationwide. With our comprehensive product knowledge, we can help them decide which Neutron products will deliver the most effective and cost-efficient solutions for their business. We want to go beyond just providing a good product; we want to be our customers cleaning solution source!

What makes us stand out:
• A guaranteed hourly salary at $15/hr plus uncapped commissions and bonuses
• Medical, Dental, Vision Insurance
• 401(k) with company match
• Life Insurance
• Disability Insurance
• PTO
• Paid holidays
• Paid training opportunity to learn sales, customer service, and leadership skills.
• Advancement opportunities
• Provided leads
• Sales contest and prizes
• Free onsite workout facility and parking
• State-of-the-art facility

• High school diploma or equivalent
• 1-2 years of direct customer service selling experience from an inside/phone perspective preferred.
• Call center and sales background is a plus.

• Neutron Industries follows a non-smoking policy for all employees and you must pass a pre-employment nicotine screening.
• Must be passionate about customer service.
• Must be assertive, confident, and energetic.
• Must be self-motivated and detail-oriented.

• Cold call potential customers and generate new leads.
• Adhere to the script.
• Maintain a pleasant phone voice and communicate clearly and enthusiastically about solutions.

• Strong communication and listening skills.
• Strong negotiating skills.
• Ability to influence and persuade.

• Monday-Friday, 8am-4:30pm
• No nights, weekends, or travel

About us:
Neutron Industries, located in Mayfield Heights, has been a leading air care and cleaning solutions provider for 40+ years. Neutron is a division of State Industrial Products, a manufacturer company since 1911 and nine-time to ten-time NC 99 winner.

We are an Equal Opportunity Employer.
12542